Friday I'm spinning at Braincell presents Emerge. I'm playing back2back with LeFreak – so it should be a fun Hard Trance set. 🙂
Here is the info:


Braincell Productions presents Emerge
Friday, May 15, 2009 – 9:00pm to 5:00am
Lineup:
Rickie Orion (Montreal)
-Techno/Electro-
Lady Bass vs. LeFreak
-Hard Trance/Hard Dance-
Mr Brown
-Drum and Bass-
The Buzz
-Hardstyle-
Locked vs. Scartat
-Jungle/DNB-
Jodie Teh DJ
-Happy Hardcore-
Ashcore vs. Rolls Royce
-Happy Hardcore-
Akro
-Drum and Bass/Dubstep-
Venue:     Reverb, The, 651 Queen St. West Map It
Location:     Toronto, Ontario, Canada
Info:     416-938-1734
Admission:     $20 16+ $10 19+
Music:     Breakbeat, Downtempo, Hardcore, Jungle, Techno, Trance
Extras:     Licensed Area, Concessions, 16+, 500 Capacity, 1 Room(s), Special/Rave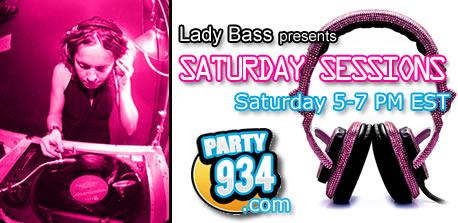 And don't forget Saturday – Lady Bass presents Saturday Session on Party934.com from 5-7PM EST.
This week the show will feature:
5-6PM – Lady Bass
6-7PM – DJ Opel!!
Cheers and see you on the dancefloor!
Lady Bass