Some FREE events that are happening this weekend.
Friday, October 9, 2009 at 9:00pm
T.E.C Presents: Electric Freedom Sound System
Li'ly Lounge
656 College St.
Toronto, ON
This event is FREE! And 19+
www.facebook.com/event.php?ei…00811
I'm playing DOWNSTAIRS from 1am – 2am – A special House set!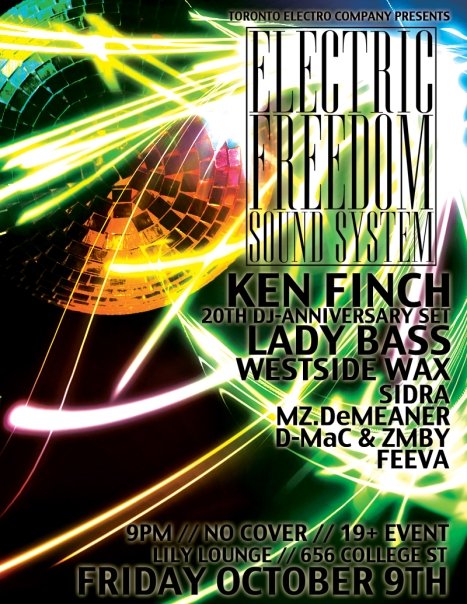 Saturday, October 10 at 10:00pm
HappyFunPlay presents Starbrite
Check the web-site for location info www.happyfunplay.webs.com
This event is FREE! And all ages!
I'm playing at 1am – Nu NRG and UK Hard House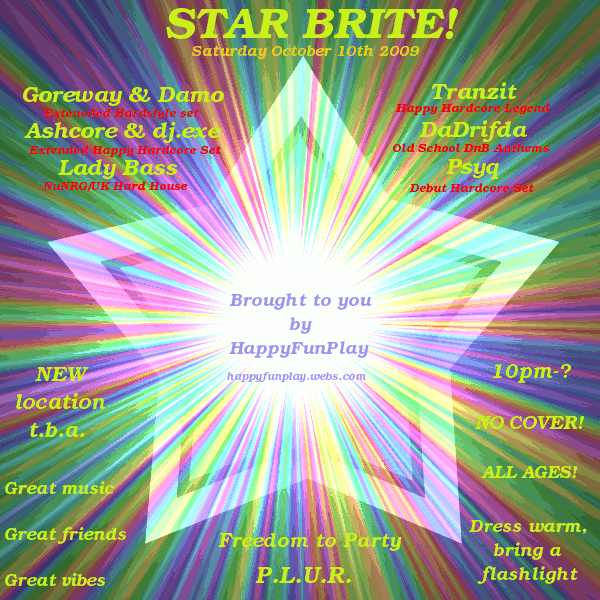 Also tune into party934.com or 102.5FM in Hudson Valley, New York for Lady Bass presents Saturday Session from 5-7PM EST.
This weekend will feature:
5-6pm – Lady Bass – Starbrite Nu NRG warm-up set
6-7pm – ZZ – Bottum – UK Funky & Grime